We take our relationship with our clients seriously. We know that the web site we design for you is the way the world sees you online.
Hear what our clients have to say about working with us.
---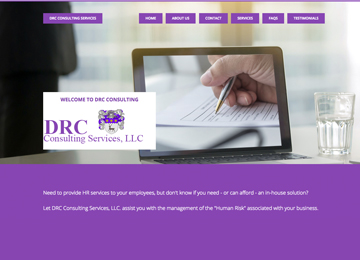 Eric Gale and ESG Graphics were extremely helpful in setting my business up with a web presence. I was slow in making a commitment, but ESG was very patient and did not pressure me in any way. Once I gave the "OK", he was fast and efficient in getting the process moving forward. He is very knowledgeable in web design and made many helpful suggestions, bringing up concepts that never crossed my mind. I'm more than happy with the results and recommend ESG Graphics to design your site".
Daniel R. Cole, DRC Consulting Services, LLC.
---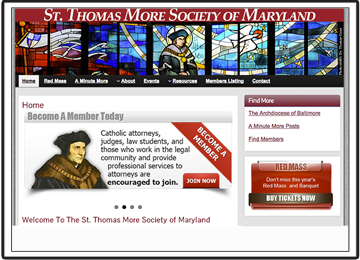 Thank you for your excellent work.
We look forward to continue working with you.
~Will, Stmsmd.org
(St. Thomas More Society of Maryland)
---
Eric has done an amazing job designing and maintaining the website for our business. He listens to our ideas and keeps in mind our mission throughout the site. Eric is super fast to respond to any questions or requests.
~Nancy, AgapeHillFarm.com
---
Eric designed & activated my TeresaReillyforDelegate website, in a timely and professional manner. I received superior service and was very happy with end product. I can honestly, say it was an excellent experience working with Eric Gale at ESG Graphics.
~Teresa, TeresaReillyforDelegate.com
---
Eric is dependable, trustworthy and patient. It has been my pleasure to do business with Eric and recommend him to colleagues and friends.
~Frank, FrankXSchwind.com
---
I worked with ESG Graphics to build my campaign website. Eric was great. He listened to my ideas and worked to design a website that is clean and easy to use. I especially like the fast response time in answering questions or making changes to the site. ESG Graphics is a personal and friendly business that treats the customer like they are #1.
~Andrew, AndrewCassilly.com
---